It's important to remember that others have been there. And guidance can help.
On this page, we've listed articles and links that our counselors have found helpful in providing guidance to couples seeking help for their marriages.
Helpful Articles:
The 5 Love Languages & Quiz
The Five Secrets of Effective Communication
Gottman's 4 Horsemen of the Apocalypse
Resolving Conflict
25 Secrets to a Great Marriage
Helpful Websites:
Smart Marriages
Hope Restored – Focus on the Family
Lutheran Family Service
Weekend to Remember
Couple Devotion Book:
http://www.amazon.com/Devotions-Couples-Mirror-Edition-Relationships/dp/0310217652
Weekend to Remember Event:      
http://www.familylife.com/events/featured-events/weekend-to-remember
Men and women are created differently.
They think, process, act and react differently – even in the same situation. Women are naturally gifted in areas that men are not. Men are naturally gifted in areas that women are not.
Men can have better relationships with their wives when they learn to use a few tools that may not come naturally to them.  Women can find greater satisfaction in marriage if they will learn and practice using tools that they may not now be using.
It's not rocket science, but it does require just a little bit of effort. Men, check out some of the tools designed just for you that will help you have the marriage you want.
Happy tinkering!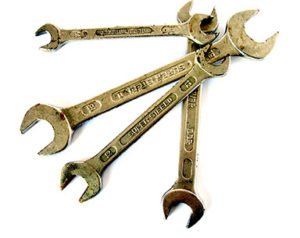 Ready to receive expert guidance, tools, techniques and support? Contact us today.